DUBLIN BAY PRAWNS PIL PIL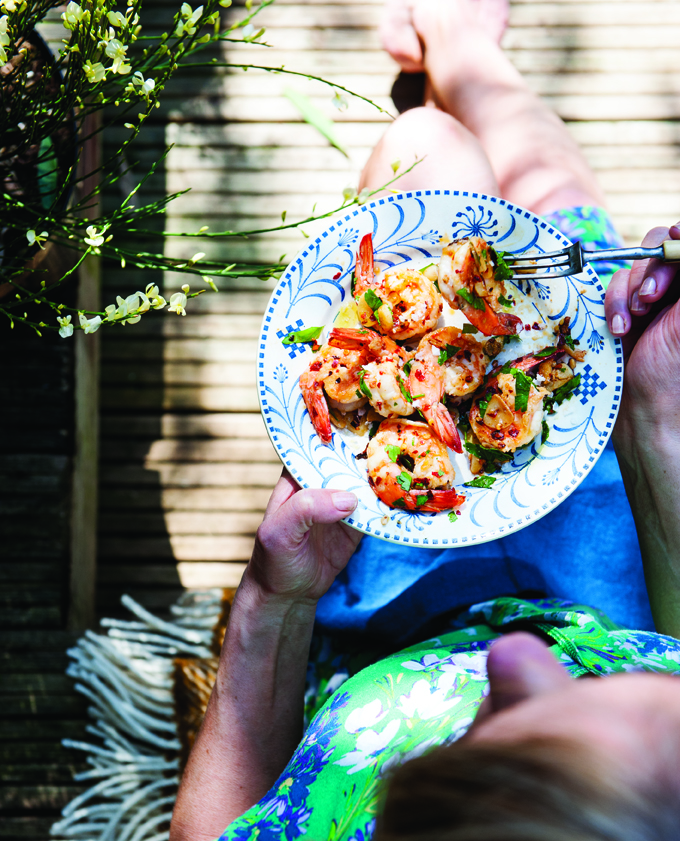 Serves 6
INGREDIENTS:
100ml/½ cup olive oil
6 cloves garlic, sliced
1 tsp chilli flakes
30 fresh dublin bay prawns, raw, peeled with tails on
2 tsps smoked paprika
15ml/1 tbsp dry sherry
Juice 1 lemon
1 tbsp flat leaf parsley, chopped
sea salt and freshly ground black pepper
METHOD:
1. Place a frying pan over a medium heat and add the olive oil, followed by the garlic and chilli – cook for two minutes.
2. Then toss in the fresh prawns, followed by the smoked paprika, dry sherry and lemon. Cook for a further five minutes. Just before you take off the heat, toss in the flat leaf parley.