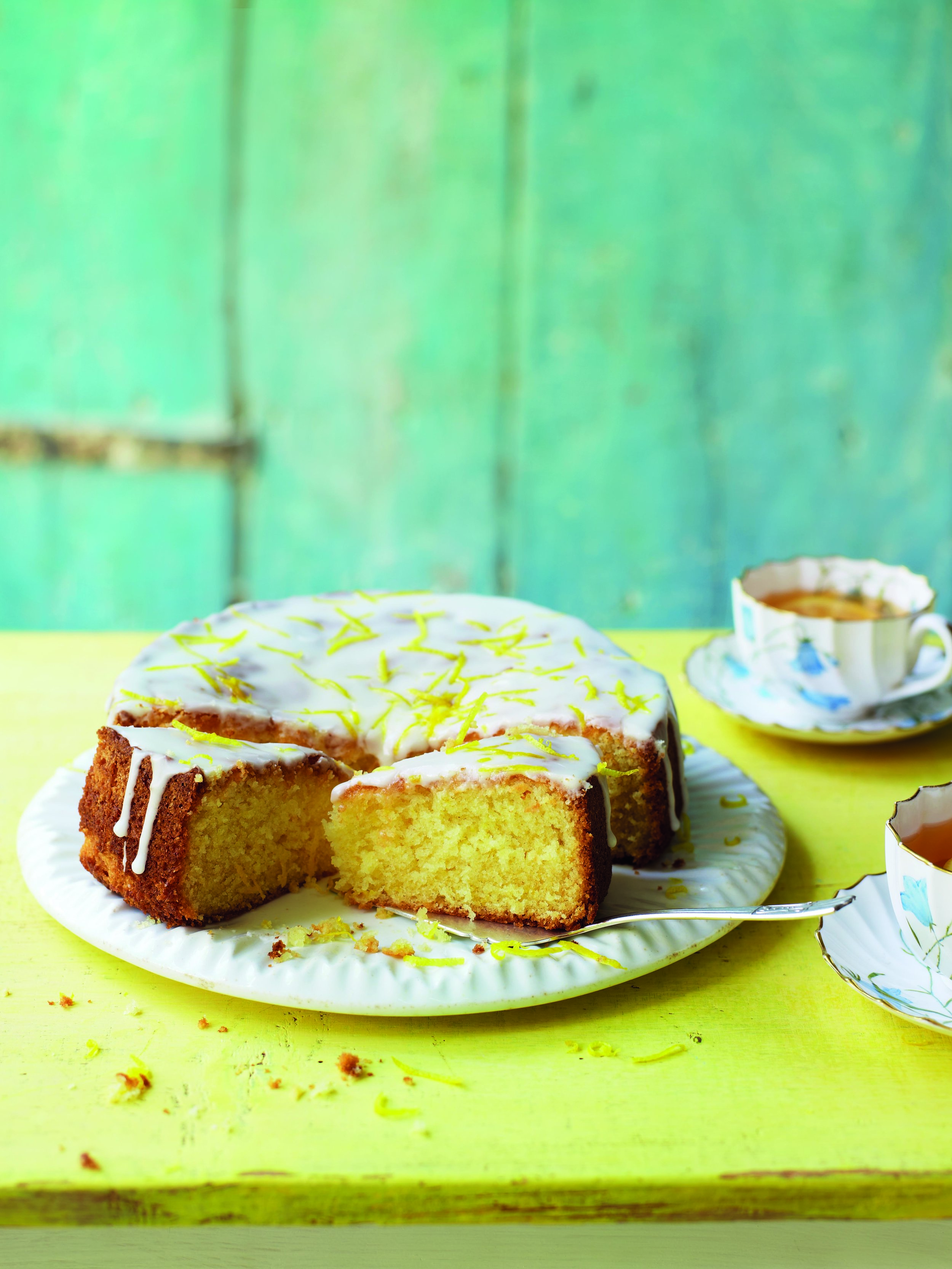 INGREDIENTS:
225g/8oz butter, softened
225g/8oz caster sugar
4 eggs
4 tbsp milk
275g/9½oz self-raising flour
2 tsp baking powder
2 lemons, grated zest only
Juice of one lemon ½
For the lemon drizzle
175g/6oz icing sugar
2 lemons juice only
Garnish with the zest of one lemon
METHOD:
1. Pre-heat the oven to 180oC/Gas mark 4. Grease a 20-22cm round cake tin and line the base with parchment paper.
2. Place the butter in a large mixing bowl with the sugar and beat together with a whisk until light and fluffy. Slowly beat in the eggs one at a time, followed by the milk. Next fold in the flour, baking powder and lemon zest.
3. Pour the cake mixture into the prepared tin, scraping the sides of the bowl with a plastic spatula to remove all of the mixture. Level the top gently with the back of the spatula.
4. Bake in the middle of the oven for about 35-40 minutes, or until the sponge is lightly golden brown. Check by inserting a skewer into the center of the cake, if it comes out clean the cake is cooked.
5. While the cake is still hot and in the tin prick it with a skewer and pour over the lemon juice. Leave the cake in the tin to cool.
6. Make the drizzle. Whisk the lemon juice and icing sugar in a bowl until it forms a smooth paste. Remove the cake from the tin and smooth the lemon drizzle over the cake. Garnish with lemon zest.