Seaweed, Carrot & Ginger Salad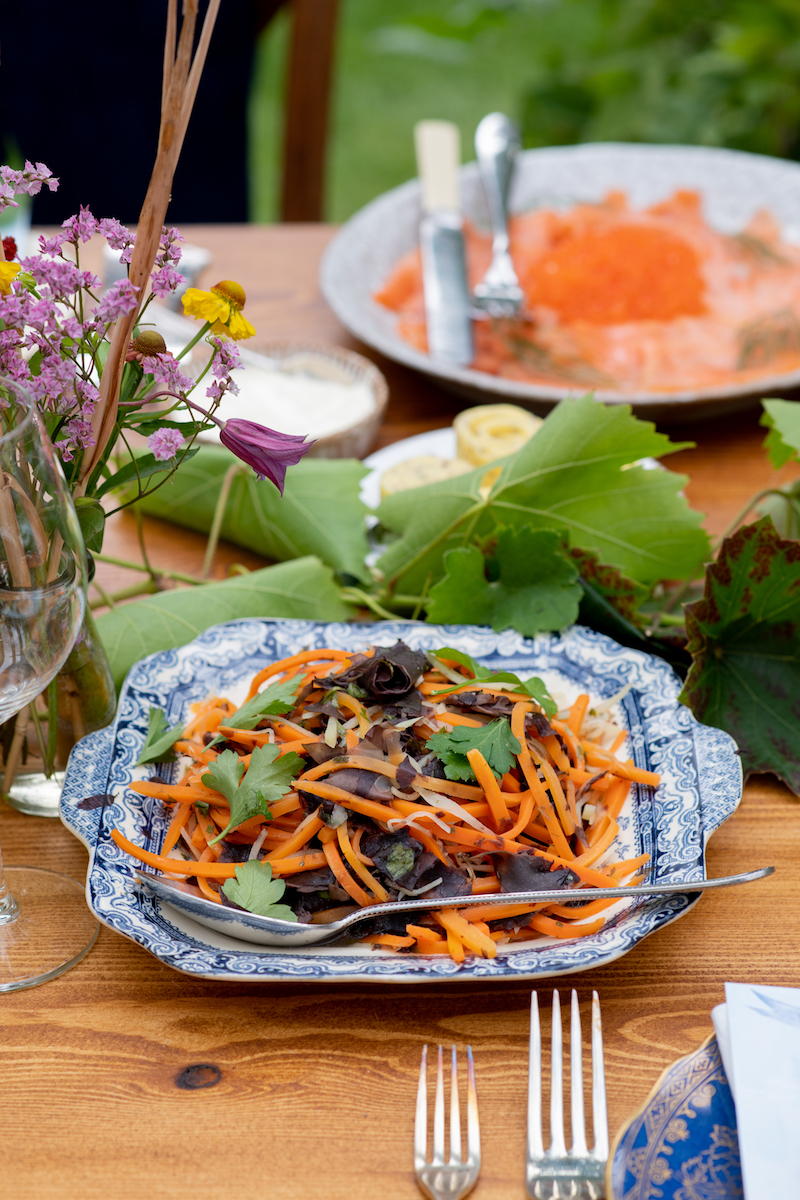 INGREDIENTS:
(Serves 6)
20g/1 cup dried seaweed spaghetti
3 inches fresh ginger, peeled and julienned
3 carrots, peeled and julienned
2 tbsps rice-wine vinegar
1 tbsp caster sugar
1 whole cucumber, peeled, deseeded and julienned
60g/¾ cup cups peanuts, toasted and salted
2 tbsp sesame seeds, toasted
½ tbsp lime juice
1 tbsp groundnut oil
2 tbsps flat leaf parsley leaves, chopped
2 tbsps mint leaves, shredded
sea salt
METHOD
1. Rinse the sea spaghetti in cold water, strain, cover generously with cold water and set aside for 30 minutes.
2. Bring a large pot of water to a boil. Drain the sea spaghetti and place it in the boiling water with the ginger. Boil for two minutes, add the carrots, boil for two minutes more, then drain and pat dry. Transfer the blanched veg to a large bowl and, while still hot, add the vinegar, sugar and a teaspoon and a quarter of salt. Mix and set aside to cool.