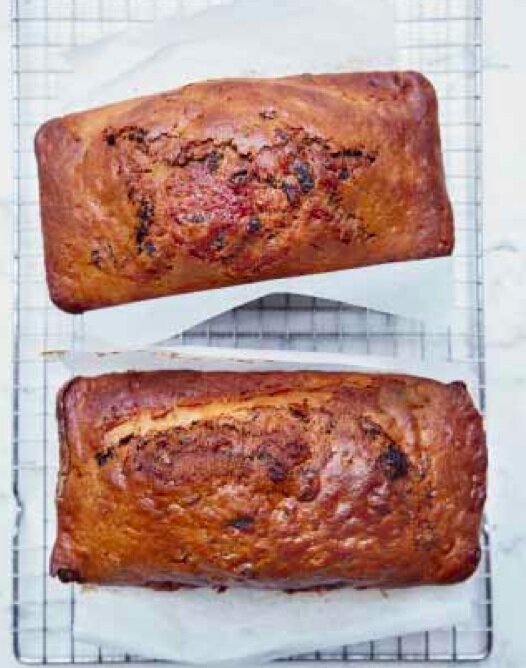 INGREDIENTS:
(Makes 1 loaf)
350g/2½ cups mixed dried fruit (raisins, golden raisins, and currants)
250ml/1¼ cups cold tea
125g/½ cup soft light brown sugar
1 egg, beaten
250g flour/2 cups all-purpose flour
2 teaspoons baking powder
2 teaspoons all spice, or ground cinnamon, or nutmeg
METHOD: 

1. Preheat the oven to 350°F/180°C
2. Place the dried fruit in a bowl and cover with the cold tea. Leave to soak for three to four hours.
3. Place the sugar and egg in a bowl and beat until light and fluffy. Sieve in the flour, baking powder, and spices and mix all the ingredients together.
4. Pour the soaked fruits and any remaining tea into the bowl and mix together well. Transfer into a greased 2Ib loaf tin and bake in the pre-heated oven for 1 hour. Allow to cool on a wire rack.